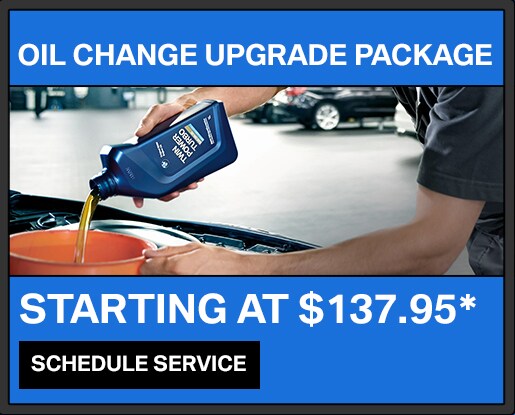 This offer is valid only for
BMW 5 Series (E60) Sedan and Wagon (built from 2004 – 2010)
. Offer not available on M models.Prices include parts and labor. Fluids as well as taxes may be additional. Starting at $137.95
*
for 5 Series 6 cylinder models, $147.95
*
for 5 Series 8 cylinder models.Work performed in this package:Micro-filter is removed and replaced with new filter. Coolant levels are checked.
2
Fluid level and antifreeze additive in windshield washer fluid reservoir are checked and topped off, if needed.
2
Check brake fluid level and the corresponding interval indicator (recommend replacement every two years, at the latest).
2
2
Additional costs may apply. Ask us for further details.